Welcome
Vol. II
Vol. III
Read
Forum
Link
Rotating snakes
.
Volume I
.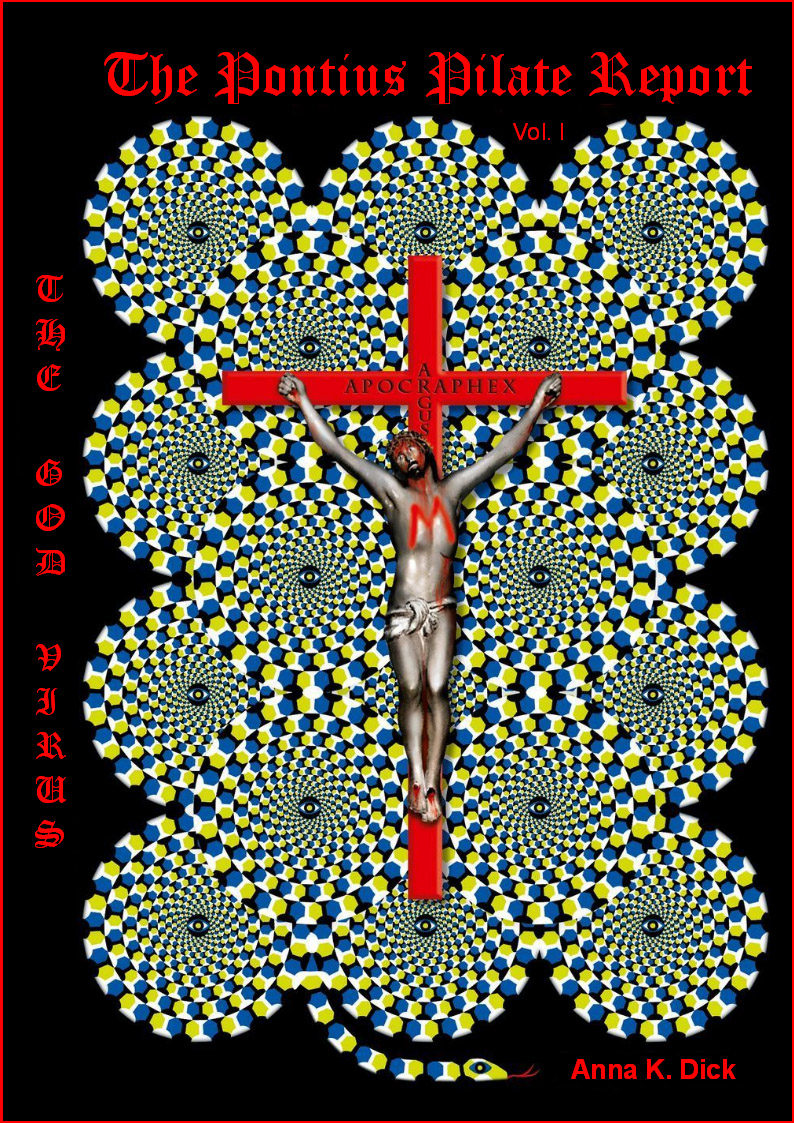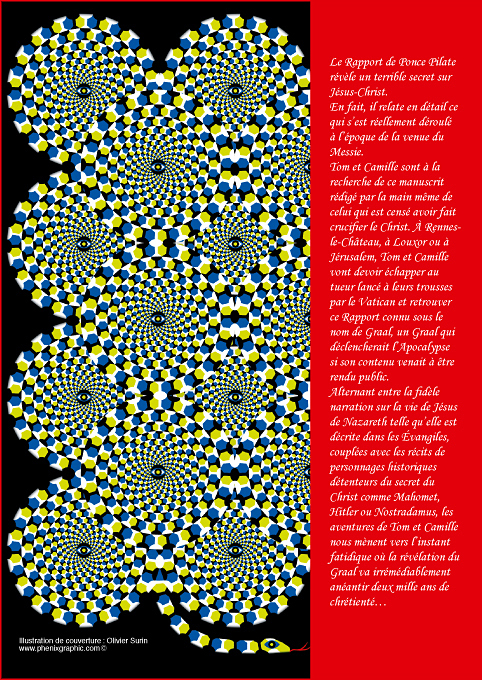 What terrible secret about Jesus Christ is contained in the Pontius Pilate Report ?

What really happened at the time of the coming of the Messiah ?

Tom and Camille are searching for a manuscript drawn up by the hand of the very man who is supposed to have ordered Christ crucified. From Rennes-le-Château to Luxor and Jerusalem, Tom and Camille have to dodge the killer set on their heels by the Vatican and seek out this Report, known by the name of the Grail. However, this Grail would trigger the Apocalypse if ever its contents were made public.

The narrative cuts from episodes in the life of Jesus of Nazareth, known from the Gospels, to the tales of historical figures who came to learn the secret truth about Christ, such as Mohammed, Hitler and Nostradamus. As it does so, Tom and Camille's adventures bring us ever closer to the fateful moment when revelation of the secret of the Grail will inevitably wipe out two thousand years of Christian heritage...
.

.
Flowers of Evil © theme by
larme d'ange
2006
.
Rotating snakes ©
www.phenixgraphic.com