Welcome
Vol. I
Vol. III
Read
Forum
Link
Rotating snakes
Volume II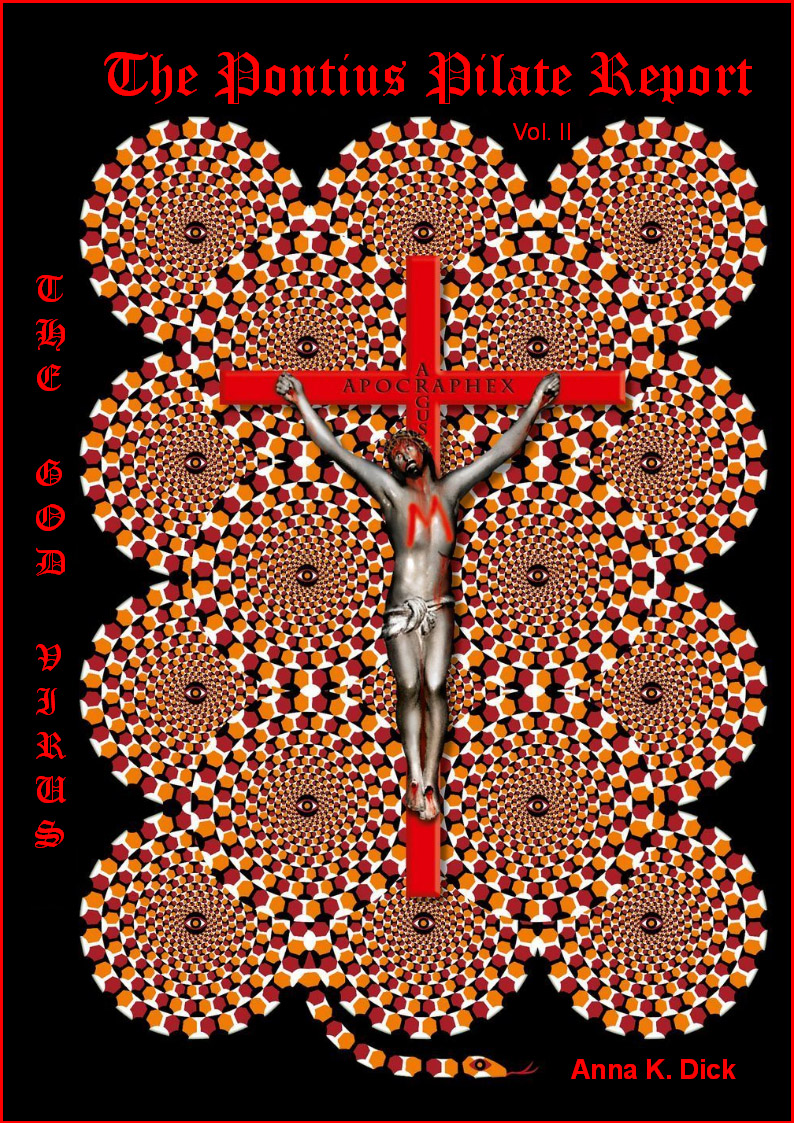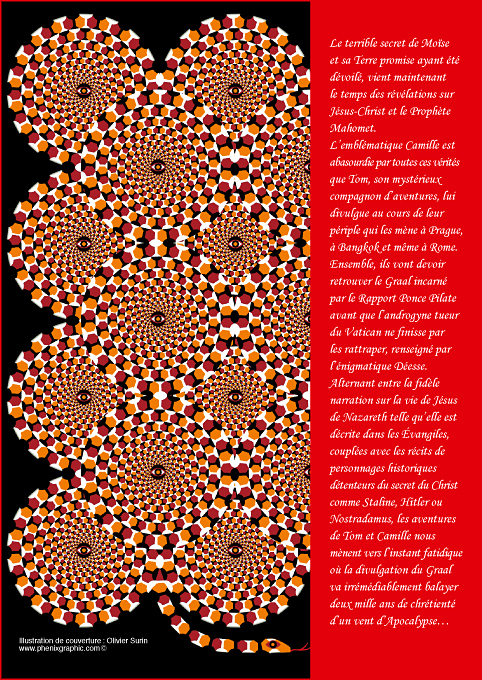 The dreadful secret of Moses and the Promised Land has been revealed. Now it is time for disclosures about Jesus Christ and the Prophet Mohammed.

The emblematic Camille is dumbfounded by all the truths imparted to her by Tom, her mysterious fellow adventurer, as their hazardous journey takes them to Prague, to Bangkok, even to Rome.

Together, they must seek out their Grail, in the shape of the Pontius Pilate Report, before the Vatican 's epicene assassin, aided by information provided by the enigmatic Goddess, manages to catch up with them.

The narrative cuts from episodes in the life of Jesus of Nazareth, known from the Gospels, to the tales of historical figures who came to learn the secret truth about Christ, such as Stalin, Hitler and Nostradamus. As it does so, Tom and Camille's adventures bring us ever closer to the fateful moment when revelation of the secret of the Grail will inevitably wipe out two thousand years of Christian heritage...

.
.
.

.
Flowers of Evil © theme by
larme d'ange
2006
.
Rotating snakes ©
www.phenixgraphic.com