Welcome
Vol. I
Vol. II
Read
Forum
Link
Rotating snakes
Volume III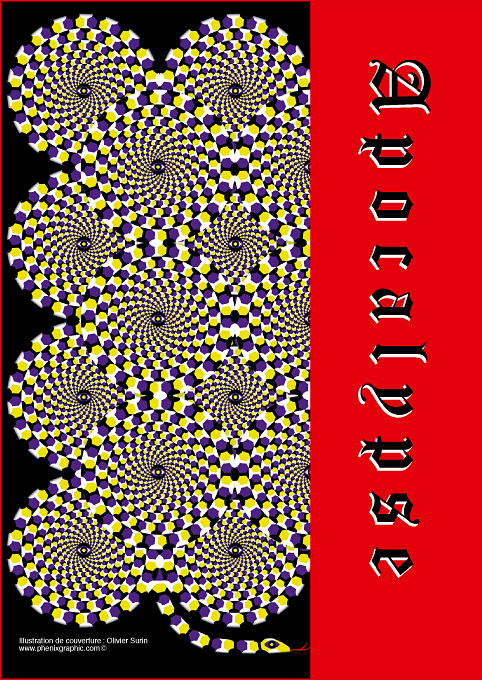 .

Presentation of Anna K. Dick by the publisher:
A young novelist who will shortly turn thirty, Anna K. Dick lives abroad most of the time, in other countries to seek the ultimate meaning of existence, as each and every one of us does. She is a controversial writer because of her shocking religious works that have Jesus Christ and the Prophet Mohammed as major characters. Including contents so startling that they could convert Salman Rushdie's fiendish "Satanic Verses" into Osama Ben Laden's favourite bedside reading, Anna K. Dick ensures that her works stick closely to true historic facts when building up the novelistic structure of her tale. Going much farther than Dan Brown's "The Da Vinci Code", which was no more than an "empty bubble" involving no polemics, the authoress of "The Pontius Pilate Report" faces a future of fatwa and excommunication, but calmly accepts Apocalypse, as her revelations directly challenge the very foundations of Judaeo-Christian and Moslem civilisation.
.
.

.
Flowers of Evil © theme by
larme d'ange
2006
.
Rotating snakes ©
www.phenixgraphic.com